This post may contain affiliate links which means we might earn a small commission if you decide to make a purchase through them (at no extra cost to you). Need more info? Click Here
The metamorphosis is one of the most famous and well-known short stories by Franz Kafka. It was published in 1915 and follows the very sad story of a man by the name of Gregor who is mysteriously transformed into an insect-like creature (download a free copy of The Metamorphosis PDF by clicking the button below) . The book explores his transformation not only physically but also psychologically as he learns to live with his new body. We also see the transformation and metamorphosis in his family and their attitudes towards him. It could be argued that his family changed more than he did!
The Metamorphosis PDF Download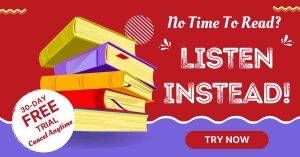 You can download your free copy of The Metamorphosis PDF by clicking the button below. Depending on what device you are using, the PDF book will either open in a new tab or download to your device.
If you would like to download a copy of The Metamorphosis book to your device, you can right-click the button and choose "Save As…".
Is The Metamorphosis PDF Free To Download?
Yes, it is! Franz Kafka first published The Metamorphosis in 1915 so it is in the public domain. You are therefore welcome to download and read it for free. We hope you enjoy it!
The Metamorphosis Summary
The Metamorphosis follows the story of a traveling salesman by the name of Gregor Samsa. One morning Gregor wakes up to find that he has been mysteriously transformed into a giant insect-like creature. He believes that his transformation is temporary but still thinks about the consequences of not being able to work. He lives with his parents and his younger sister Grete. He's very worried about how he will provide for them, especially because he is the only one with a job and he is working to pay off a large debt for his father.
Suddenly he realizes that he's late for work. He doesn't want to call in sick because he has never had a day off work before.
When he hears his mother calling him he answers and realizes that his voice has also changed. When he doesn't come out his family tries to enter the bedroom but he locks the door and refuses to let them in. Just then Gregor's employer comes to the door. Gregor promises him that he will return to work soon. However, nobody can understand Gregor because his voice has changed so much.
When Gregor finally opens the door and his mother sees him she screams. Gregor's employer also runs at the sight of him!
When Gregor's father sees him he chases and back into his bedroom. They keep Gregor locked inside his bedroom and his sister brings him food and takes care of him.
Gregor discovered that he enjoys climbing walls just like insects do and to help him navigate his room safely his sister creates space for him by removing the furniture from his bedroom. For while they decide to leave his door open so that he can listen to them talk to me to each other.
One day he overhears his parents talking and he finds out that his parents do in fact have some money that they have stowed away. He realizes that he has been working all this time to support them when he didn't really need to.
Grete soon becomes tired of caring for Gregor and she starts to become impatient and spiteful towards him. One day his father seriously injures him when he angrily throws apples at him believing that he attacked his mother.
Gregor's family eventually ends up finding jobs and they begin to neglect him more and more. One day they decide to rent a room in their apartment out to three tenants. One day Gregor's bedroom door is left open by mistake and he crawls out into the living room. When the tenants see him they complain saying that the apartment isn't clean and they decide to leave without paying their rent.
Grete tells her parents that Gregor has become a liability. Instead of calling him her brother, she starts to call him "it". Poor Gregor finally realizes that his family no longer loves, cares or wants him. He doesn't want to cause them any more trouble so he goes back into his room and finally dies of starvation.
When the family discovers that Gregor is dead they are relieved and happy to be rid of their burden. They decide to move into a smaller apartment to try to save money. The story ends with Gregor's mother and father realizing that his Grete has grown into a beautiful young lady and that they should think about finding a husband for her.
Conclusion
I find The Metamorphosis to be a very sad and tragic story that reflects the realities of what sometimes happens when people become old, disabled, or ill. The metamorphosis of Gregor is in fact the metamorphosis of his family, especially his sister. Feel free to download a copy of The Metamorphosis PDF here. It's free!

More Free Classic English PDF Books to Enjoy:
Around The World In Eighty Days PDF | Free Download
The Science Of Getting Rich PDF (Free) + Book Summary
The Great Gatsby PDF | Free Download
Frankenstein PDF | Explore The Tragic Tale Of Frankenstein & His Monster
Jane Eyre PDF – Free Charlotte Bronté Download
Pride And Prejudice PDF | The Ultimate Classic Romantic Comedy
Alice In Wonderland PDF | Beautifully Illustrated Free Download