Reading and writing are arguably two of the most important skills kids need to learn! Not only do reading and writing skills set kids up for lifelong success, but they also open up a whole world of imagination, fun, and adventure as they begin to read children's books and learn about the world around them!
And, it's no secret, kids love coloring! And not only is coloring fun, but when combined with learning their ABCs, it truly is a win-win combination!
Benefits of Alphabet Coloring Pages
But what exactly are the benefits of alphabet coloring pages and preschool letter recognition worksheets for kids?
There are a few really impressive benefits that really stand out:
Alphabet coloring pages and preschool letter recognition worksheets help kids to practice their alphabet letter recognition and early reading skills all while having fun.
ABC coloring sheets help to improve hand-eye coordination, gross motor skills, and brain development.
Coloring also promotes creativity and improves concentration as well as memory and focus.
And last but not least, preschool letter recognition worksheets and alphabet coloring pages take the boredom out of learning all the while helping to reinforce and build upon kids' knowledge as they practice the letters they are learning.
To help you in your quest to find some great ABC coloring pages and free preschool letter recognition worksheets, we have put together bundles of alphabet coloring page printables that are free for you to download and print.
What's Included!
Each bundle is dedicated to a specific letter of the alphabet, and each contains between 12 and 15 pages that are in PDF format, so they are easy to download.
Each bundle contains coloring pages and letter recognition worksheets highlighting both the lowercase and uppercase versions of each letter. There is also space on the worksheets for kids to practice tracing each letter before practicing writing it on their own.
Each coloring sheet also includes a picture of an object that begins with the letter or the alphabet that the bundle is dedicated to.
Along with these coloring pages we have also included worksheets where kids need to find and identify the correct letter of the alphabet, among a few other letters. There are also letter recognition worksheets where kids need to match up words that begin with each letter of the alphabet to pictures that begin with that same letter.
We really hope that you enjoy these alphabet coloring sheets as much as we enjoyed creating them! And hope that they will help to make learning the ABCs fun for your kids!
Also, don't forget to check out our other free coloring pages (including Christmas and Halloween coloring books).
This page is dedicated to the good folks at Cerebral Palsy Guide and the amazing work that they do!

"Cerebral Palsy Guide is an organization dedicated to educating individuals and families about Cerebral Palsy. Cerebral Palsy is a neurological disorder affecting motor and developmental skills. Our goal is to help families use any methods we can to make sure children have the support they need. We strive to provide answers and guidance to ensure that families receive the assistance they need to improve their child's overall quality of life. "
ABC Coloring Pages And Letter Recognition Worksheets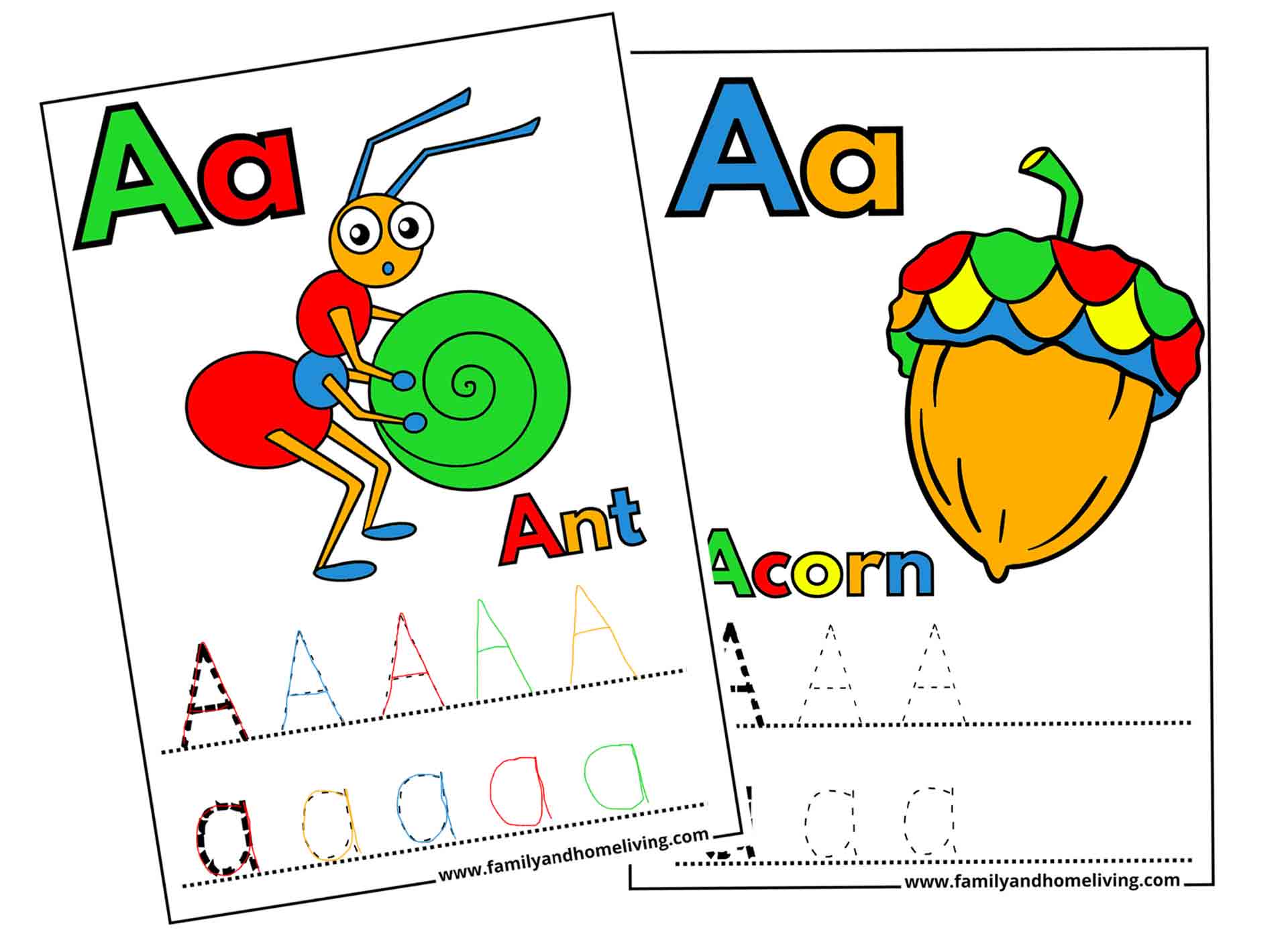 Coloring is a great way for kids to develop their artistic expression. It is also a fun activity that helps improve fine motor skills and hand-eye coordination. Many studies show…