Letter B Coloring Pages – 12 Awesome Alphabet Printables that are Fun & Free!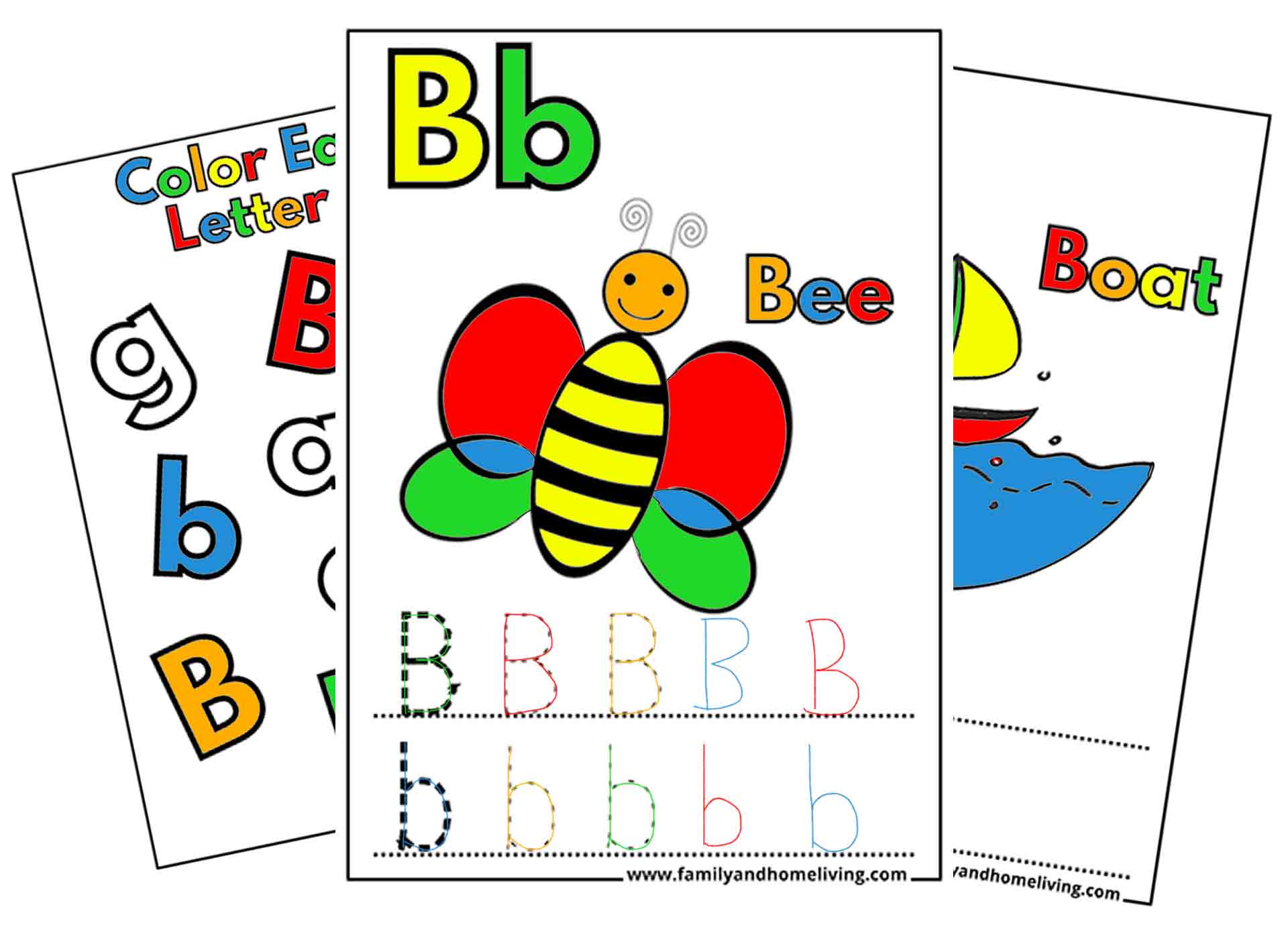 B is for Ball, and B is for Bee!
Why not come and have fun with the letter B!
And the best part is that you can print them for free!
So come and learn the letter "B!"
Okay, sorry, I tried! My poetry has much to be desired, but you get the idea right 🙂
If you're anything like me, you're always looking for fun ways to get your kids excited about learning. And that's no different when it comes to learning the alphabet. In fact, combining learning the alphabet with ABC coloring pages is a winning combination!
The letter B is not only the second letter of the alphabet, but it is also a letter that starts some really fun words that kids generally learn quite quickly—words like ball, bat, boat, bee, banana, and bird. If you're a parent of a preschooler or early elementary schooler, and you're looking for a fun and easy activity to do with your child, you're in the right place! Especially if your kids love coloring! So go ahead and print out our free letter B coloring pages! Grab some crayons, markers, and colored pencils, and get coloring!
Letter B Coloring Pages & Worksheets Included In This Bundle
If you find these printable letter B coloring worksheets useful or inspiring, please share the love and save them to your kid's activity board on Pinterest 🙂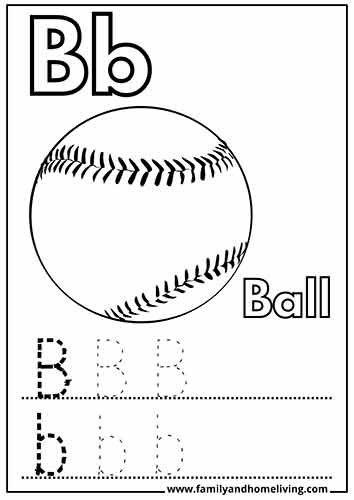 How To Download The Letter B Coloring Sheets
To download the Letter B coloring worksheet bundle, click the button below. When you click the button, the coloring pages will open in a new tab. Alternatively, you can right-click on the button and choose "Save as…" to save a copy to your PC.
Conclusion
We hope your kids enjoy our printable Letter B coloring pages as much as we enjoyed creating them for you! Also, don't miss out on our other free coloring books and coloring pages. If you missed out on our Letter A coloring pages, fret not, you can find them here!