This post may contain affiliate links which means we might earn a small commission if you decide to make a purchase through them (at no extra cost to you). Need more info? Click Here
Our Anne Of Green Gables PDF explores the life of an 11-year-old girl by the name of Anne Shirley. Anne is an orphan who is mistakenly sent to live on a farm with a brother and sister who had actually wanted to adopt a boy!
Anne Of Green Gables was written by Lucy Maud Montgomery and it was first published in 1908. Since then over 50 million Anne Of Green Gables books have been sold and it has been translated into over 30 different languages. It is an all-time favorite with many movie and TV series adaptations.
Anne Of Green Gables PDF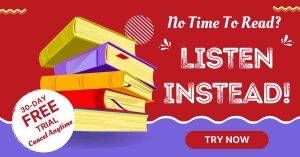 You can download your free copy of the Anne of Green Gables PDF by clicking the button below. Depending on what device you are using, the PDF book will either open in a new tab or download to your device.
If you would like to download a copy of the free Anne of Green Gables PDF to your device, you can right-click the button and choose "Save As…".
Is the Anne Of Green Gables PDF Free To Download?
Yes, it is! Anne Of Green Gables was first published in 1908 so it is in the public domain. You are therefore welcome to download and read it for free!
Anne Of Green Gables Summary
The Anne Of Green Gables book begins in Avonlea, Canada. Matthew and Marilla Cuthbert live on a farm called Green Gables. They are brother and sister and neither of them is married. Matthew is sixty years old and is very shy when it comes to women. Because he is getting older the couple decides to adopt a 7-year-old boy to help them out on the farm. However, Mrs. Rachel Lynde, the local town gossip, thinks that they are too old to adopt a child.
The siblings go ahead with the adoption and when Matthew arrives at the station to collect the boy, Matthew is surprised to find a girl waiting for him instead of a boy! The orphanage had sent 11-year-old Anne Shirley by mistake. Matthew takes her home and enjoys her lively, imaginative spirit and talkativeness. Matthew tells his sister, Marilla, that he would like Anne to stay with them and Marilla agrees to a trial period.
Marilla is initially a little cold and harsh with Anne but she later admits to Mrs. Rachel Lynde that she is happy that Anne is with them. Anne tries really hard to please Marilla and even though she makes mistakes along the way Marilla understands that the mistakes never come from a place of maliciousness.
Because Anne has never had any real friends before she invents imaginary friends. However, she soon meets her neighbor Diana Barry and they soon become best friends. One day, Anne and Diana meet for tea and Anne accidentally gives Diana red currant wine instead of raspberry cordial. When poor Diana arrives home drunk, her mother forbids her from speaking to Anne again. However, one evening Diana rushes to Anne's home for help. Her baby sister has croup and neither herself nor the babysitter knows what to do. Because Anne has had so much experience looking after babies from her time in the orphanage and in different homes, she is able to save the baby.
The next day Diana's mom comes to Green Gables to thank Anne and apologizes to her for blaming her when Diana got drunk. Anne and Diana are overjoyed that they can happily be friends again!
At school, Anne is an excellent student. A boy by the name of Gilbert Blythe becomes her rival after he teases her and calls her "Carrots" because her hair is red. Anne is furious because she is very sensitive about the color of her hair. She proceeds to hit him with a slate over the head.
When Anne is older she decides to attend Queens Academy to get a teaching certificate. Gilbert and a couple of her other friends also go to the Academy. Anne does very well and ends up graduating in one year instead of two. She earns a scholarship to attend Redmond College where she would be able to complete a Bachelor of Arts degree. Matthew and Marilla are very proud of her. During her time at Queens academy, her relationship with Gilbert changes and they start becoming friends.
During the summer Anne starts becoming concerned about Matthew and Marilla's health. One day Matthew finds out that all their money has been lost and he tragically dies of a heart attack. Anne decides to give up her scholarship so that she can stay at home in Green Gables and take care of Marilla who is losing her sight. When Gilbert hears what has happened he gives up a teaching position that he has at Avonlea school so that Anne can stay with her aunt and take care of her. After this, Anne and Gilbert become closer than ever and Anne looks forward to what the future will bring them.
Anne Of Green Gables Q&A
Is Anne Of Green Gables A True Story?
Although Anne herself is a fictional character, her character was inspired by Lucy Maud Montgomery herself. Just like Anne, Lucy Montgomery grew up on Prince Edward Island in Canada and she also lost her mother soon after she was born. Her father abandoned her and she grew up with her grandparents who were both very strict.
The story of Anne of Green Gables was inspired by a true life event where Lucy Montgomery's distant cousins applied to adopt a boy but were sent a girl instead.
In a journal entry from 1892, Montgomery wrote: Elderly couple apply to orphan asylum for a boy. By mistake a girl is sent them. This was a reference to distant relations of hers who were trying to adopt a boy and ended up with a girl by mistake. And like Matthew and Marilla Cuthbert would in the novel, her relations ended up keeping the girl. She was quoted as saying that this was the only parallel from her own life and that of her literary heroine, but reading through the eight Anne of Green Gables novels, it is not hard to see that this is not the case.

Anne Of Green Gables | L.M. Montgomery And Anne: A Parallel Life
What Age Should You Read of Green Gables?
Anne Of Green Gables is suitable for children from about the age of 9.
Why Is Anne of Green Gables Famous?
Anne Of Green Gables was an instant hit when it was first published and it has since been translated into many different languages. It has been popular for generations and has consistently been ranked well over the years.
In 2003, Anne of Green Gables was ranked number 41 in The Big Read, a BBC survey of the British public to determine the "nation's best-loved novel" (not children's novel).

In 2012, it was ranked number nine among all-time children's novels in a survey published by School Library Journal, a monthly with primarily U.S. audience.

Wikipedia | Anne Of Green Gables
What Time Period Is Anne Of Green Gables?
The book is sent in the early 1870s.
Did Anne And Gilbert Get Married?
Yes, they did! But their marriage only takes place in a later book called Anne's House Of Dreams. Anne's House Of Dreams is the fifth book in the Anne Of Green Gables series.
How Many Anne Of Green Gables Books Are there?
There are 8 books and they were published between 1908 and 1939.
Anne Of Green Gables Book Order
This is the chronological order of the Anne Of Green Gables books. You will notice that they are different from the publication order.
Anne Of Green Gables – 1908
Anne Of Avonlea – 1909
Anne Of The Island – 1915
Anne OF Windy Poplars – 1936
Anne's House Of Dreams – 1917
Anne Of Ingleside – 1936
Rainbow Valley – 1919
Rilla of Ingleside – 1921
Anne Of Green Gables Movies & Other Adaptations
Quite a few Anne of Green Gables movies and series have been made over the years.
Movies
Anne Of Green Gables – 1919 – Directed by W.D. Taylor
Anne Of Green Gables – 1934 – Directed By George Nichols
Anne of Windy Poplars – 1940 – Directed By Jack Hively
Road To Avonlea: The Movie – 1990 – Directed By Kevin Sullivan
Anne: Journey To Green Gables – 2005 – Directed By Kevin Sullivan
Anne Of Green Gables: Road To Green Gables – 2010 – Animé Film directed by Isao Takahata
L.M. Montgomery's Anne Off Green Gables – 2016- Directed by John Kent Harrison
Anne Of Green Gables: The Good Stars – 2017 – Directed by John Kent Harrison
Anne Of Green Gables: Fire & Dew – 2017 – Directed by John Kent Harrison
Series
Anne Of Green Gables – 1952 – Miniseries Directed By Joan Craft
Anne Of Avonlea – 1975 – Miniseries directed by Joan Craft
Akage No An – 1979 – Animé series directed by Isao Takahata
Anne Of Green Gables – 1985 – TV series directed by Kevin Sullivan
Anne Of Green Gables: The Sequel – TV series directed by Kevin Sullivan
Anne With An E – 2017 – The series was cancelled after the third season
Book vs Movie: Anne Of Green Gables In Film & TV (1934, 1985, 2016, 2017)
Conclusion
Just like Jayne Eyre and Pride and Prejudice, Anne of Green Gables is a wonderful story that should be on everyone's must-read list! You can download a copy of our Anne Of Green Gables PDF here to read and enjoy.

More Free Classic Novels and PDF Books To Download And Enjoy:
The Great Gatsby PDF | Free Download
Frankenstein PDF | Explore The Tragic Tale Of Frankenstein & His Monster
Jane Eyre PDF – Free Charlotte Bronté Download
The Science Of Getting Rich PDF (Free) + Book Summary
As A Man Thinketh PDF – Free Download & Book Summary
Pride And Prejudice PDF | The Ultimate Classic Romantic Comedy
Alice In Wonderland PDF | Beautifully Illustrated Free Download