Your child's birthday is the one day of the year when they are the center of attention and get to feel extra special and spoiled. And because our kids grow up so quickly, it totally makes sense to make every kid's birthday party extra special, fun and memorable!
Kid's Entertainment For Parties
No matter how old your kids are or what they are interested in, there are lots and lots of amazing kid's party entertainment ideas out there that you can use to make your child's birthday party something they will remember for years to come! We have put together a list of ideas for the best kid's party entertainment we could find to help you arrange the best kid's party ever!
But first…
Should You Hire A Kid's Party Entertainer?
Professional kid's party entertainers are a great addition to any children's party. They take a lot of pressure off you to provide all the party entertainment, especially if you are planning a party where both kids and their parents will be attending.
Benefits Of Hiring Kids Party Entertainment
The benefits of hiring professional kid's entertainment for parties include:
1. Reduces stress
Hiring a professional kid's party entertainer means that the children will be engaged and focused so you won't personally have to worry about coordinating or entertaining a lot of kids at the same time. This will free up your time to concentrate on other aspects of the party.
2. Save Money & Time
If you consider how much it costs to hire children's party venues or kid's activity centers, then the cost to hire a party entertainer can be worth it in the long run. Professional entertainers will bring most of the props they need with them so you won't have to specifically arrange additional props or entertainment unless you would like to.
3. Children's Safety
Professional kid's party entertainers are trained to keep an eye on all the children they are entertaining and they are quick to notice if a child wanders off or is distracted. By involving and including all the kids in fun activities it makes it easier to keep all the children safe in one group.
If you have concerns about Covid, party entertainment at home could be a great option for the kids especially if you would prefer to avoid public children's party venues.
4. No More Boredom
There is nothing worse than having a group of bored and miserable kids at a party – especially if you are the person who is supposed to provide the entertainment! An entertainer will keep the party running smoothly and on time, freeing you up to enjoy time with the other parents or family. A good kid's party entertainer will also ensure that no one is left out and everyone is included.
5. Makes Children Feel Special
Professional kid's party entertainers are trained to make every child feel special and included so you won't need to worry about anybody being left out of the entertainment activities. And because there are so many different types of kid's party entertainment options out there, you can choose something that your child will absolutely adore! For example, if your child loves animals then you could consider a mobile animal farm for their special day.
6. Best Party Ever!
Hiring a kid's party entertainment that specializes in the areas in which your child is interested will make your party that much more memorable, fun and exciting!
How Much Do Kids Party Entertainers Cost?
It is difficult to give an estimate on how much kid's party entertainment costs because there are so many options available. The cost will also vary depending on:
The area where you live
How far the entertainer will need to travel
The number of children
Days and times you would like to hire the entertainer
The type of performance and props required
That said, average children's party entertainment costs can range from about $120 to $300 an hour. However, this could be a lot more depending on the type of entertainment you would like.
How Much Do You Tip A Kid's Party Entertainer?
It isn't necessary to tip a children's party entertainer but it is always very much appreciated. This is especially true if the entertainer provided professional, punctual, fun and exciting entertainment at your child's party! If your budget doesn't allow for an additional tip, then you can always show your appreciation by giving the entertainer an excellent review or reference.
However, if you would like to tip then you could consider tipping at the same rate as you would tip other people in the service industry – consider around 10% to 20%.
Kids Entertainment For Parties – 25 Super Fun Ideas
1. Magicians
Party magicians are an evergreen party entertainment favorite for both young and old! A magician is sure to keep a kid's party of any size happy and entertained.
Birthday Party Magic Show Preview | Funny Magic For Kids
2. Puppet Shows
Kids love puppet shows! And usually, mobile puppet entertainment shows offer lots of show options to suit kids of all ages. If you aren't keen on hiring a puppet show, why not set up a crafting station where kids can build their own puppets and host their very own puppet show when they are done.
3. Clowns
Clowns come in all shapes and sizes! And very often they are multitalented combining the usual jokes and gags with other things like magic tricks and balloon modeling.
4. Animal Farm Party
Does your child love animals? Then a mobile animal farm could be the kid's party entertainment option you are looking for! When searching for a mobile animal farm, check whether they have any special requirements such as needing a fenced area (although most mobile animal farms will have their own fencing).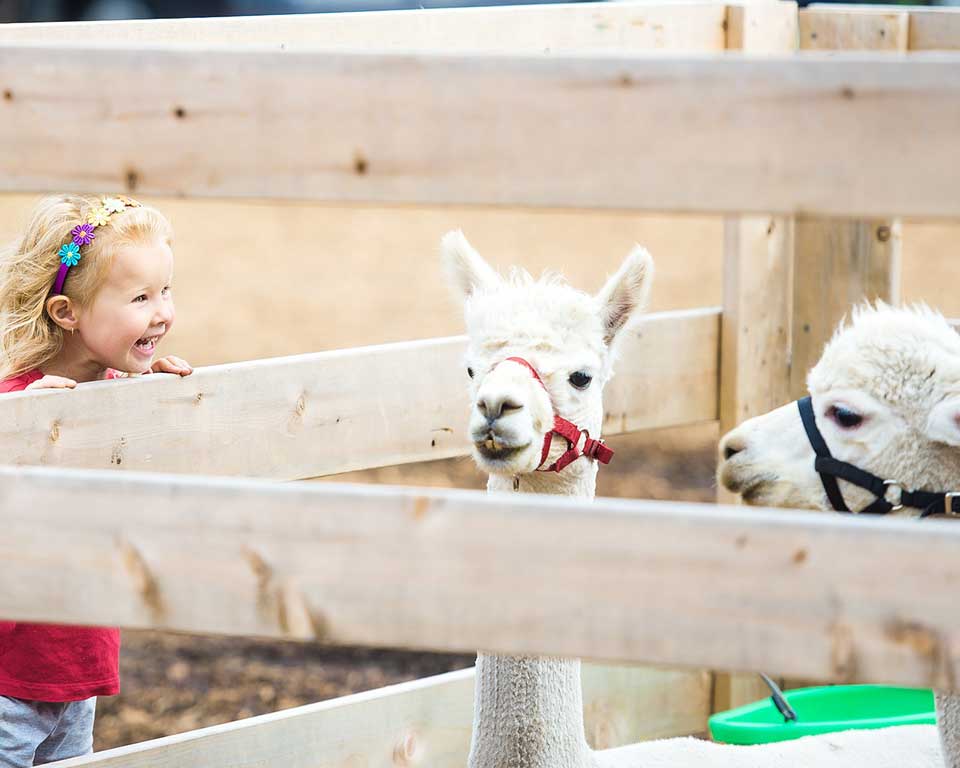 5. Reptiles And Wrigglers
If your child prefers creepy crawlies and all things reptilian, then you could look into hiring a reptile show. These kid's party entertainers usually have all sorts of interesting bugs, reptiles and small animals to share with the kids. Usually, after their show is done, they will allow the children to interact with these creatures which can truly make for an unforgettable kid's party!
6. Pamper Party
All girls, young and old, love to be pampered! So if you have a little girl who loves makeup, nail varnish, foot spas, hair accessories, etc. then a pamper party would be perfect for them. You can either hire a spa day entertainment package or you could DIY your spa day. Either way, it will be a day to remember! You can even expand on the spa day idea and get the girls to make their own homemade beauty products to take home with them.
How To Throw A Spa Party | DIY Eye Masks & Slippers
7. Mad Scientist Party
A mad scientist party is super fun for all those kids who love to explore and learn. You can either hire a mad scientist entertainer who will come and show the kids some cool hands-on science experiments or you can set up some science-themed activities for the kids to enjoy.
8. Face Painting Party
A face painter is an awesome addition to any party! And if you have a specific theme then the face painter can really bring that theme to life.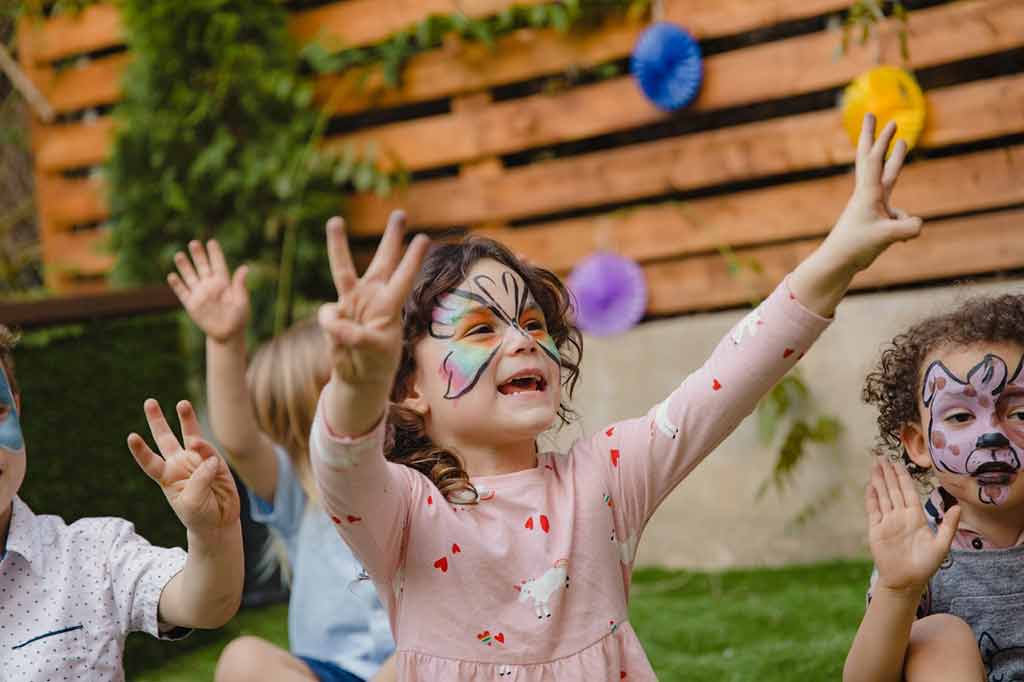 9. Karaoke Party
A karaoke party is the perfect kid's party entertainment option for kids who love music and fancy themselves to be pop divas or rock stars! Some mobile karaoke bars are happy to do daytime parties for kids and a few of them will even allow the kids to record themselves singing as a fun memento of the party.
10. Dance / Disco Party
A disco or dance party can go hand in hand with a fun karaoke party. And what a great way to burn off some of that extra energy!
11. Arts & Crafts
Arts and crafts are an awesome entertainment option for a kid's party! There are so many things that you can do and the kids will enjoy every minute of it! Here are a couple of arty-type activities you can do with the kids:
Painting & Drawing
Beading
Sock Caterpillars
Jewelry Making
Decorating
Candle Making
Soap Making
Cupcake Decorating
Handprint Shirts
Dreamcatchers
12. Pizza Party
Get the kids to create their own fun pizzas! You arrange the ingredients, they bring the fun!
13. Traditional Party Games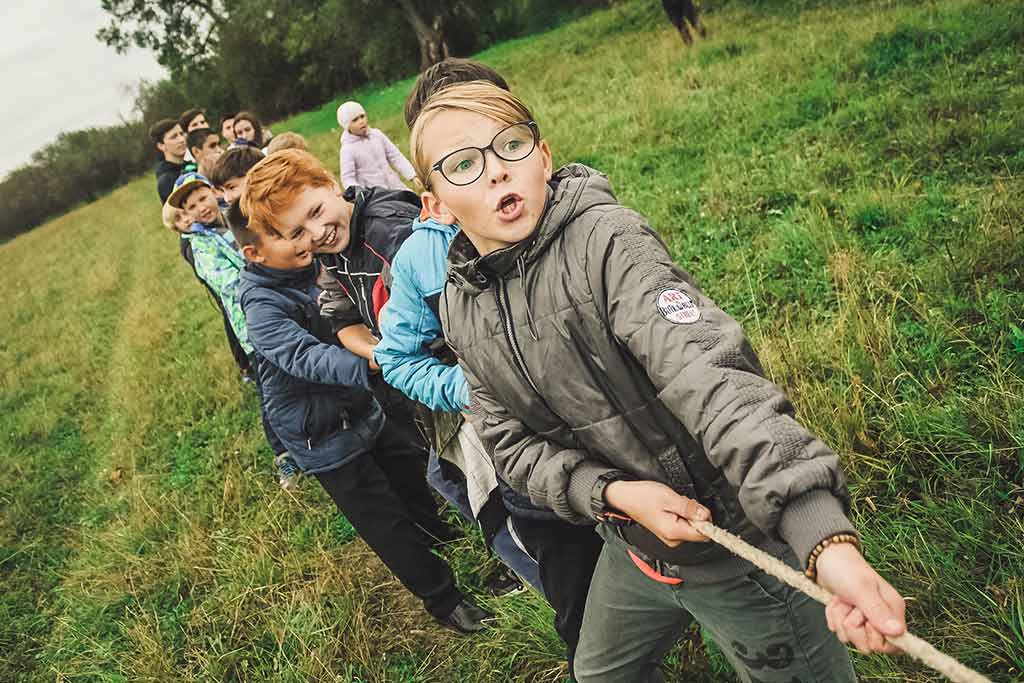 There are so many awesome outdoor activities and games that you can play with the kids. Some simply just don't go out of fashion! Here are a few to get you started:
Musical Chairs
Hide-N-Seek
Relay Race
Obstacle Course
Treasure Hunt
Ring Toss
Opposites
Go-Fish
Egg & Spoon Race
Pass the Parcel
Sack Race
The Farmer In The Dell
Wheelbarrow Races
Balloon Relay Race
Pinata
Water Balloon Battle
Tug Of War
Pin The Tail On The Donkey
Simon Says
Minute To Win It
Need some more ideas? Here are 15+ awesome outdoor games that kids can play without much equipment needed!
14. Dress Up
A dress-up party is really fun for kids who love to dress up and role play! Arrange all sorts of different clothes and costumes for the kids to try on and play with. A photographer would be an awesome addition to this type of party!
15. Playdough Party
I remember when I was a kid, my mom always used to make playdough for us, and we loved it! I don't think a lot has changed since then. Kids still love playing with playdough! A playdough party is an incredible, budget-friendly entertainment idea for a creative and fun kid's party!
How To Make Playdough For Kids
The video below explains how to make playdough for your kids. For this recipe you will need:
2 x Cups Plain Flour
2 x Cups Warm Water
1 x Cup Salt
2 x Tbsp Oil
Food Coloring (optional)
16. Slime Party
Slime parties are crazy fun for kids! Just like playdough, slime is one of those things that kids never seem to get tired of.
Easy How To Make Slime Tutorial For Beginners
17. Jumping Castles
Can you really ever go wrong with a jumping castle? We think not!
18. Slip and Slide Party
There is nothing nicer than a slip-and-slide party on a hot summer's day! Hire one, or make your own. It isn't too difficult, all you need is a big patch of lawn and a rather large piece of plastic!
Easy DIY Slip And Slide
19. Ventriloquist Party
Kids love interacting with puppets and a ventriloquist takes this love to a whole new level!
Kids Meet A Ventriloquist
20. Superhero / Princesses Parties
Every child has their favorite superhero or princess! Hiring a professional superhero or princess can make your child's party extra special. These kid's party entertainers are trained to perform, entertain, tell stories and play games with kids ranging in age from about 3 – 10 years old.
However, if you don't necessarily want to hire a professional superhero or princess entertainment you can always DIY your party. Depending on your budget you can buy costumes for your little guest to try on and play with. If you are having a princess party, you can do hair, nails and all sorts of other dress-up type activities. You can have a princess fashion show, a superhero powers competition, and even prizes for each costume!
21. Vision Board Parties
Vision board parties are really fun for older tweens and teens! There is nothing more fun than cutting up magazines and building a vision board filled with all your favorite things! Check out our Vision Board Parties Ultimate Guide.
22. Ball Pit / Ball Pool Party
I'm not going to lie, even I love a decent ball pool filled with hundreds of those amazing, colorful plastic balls!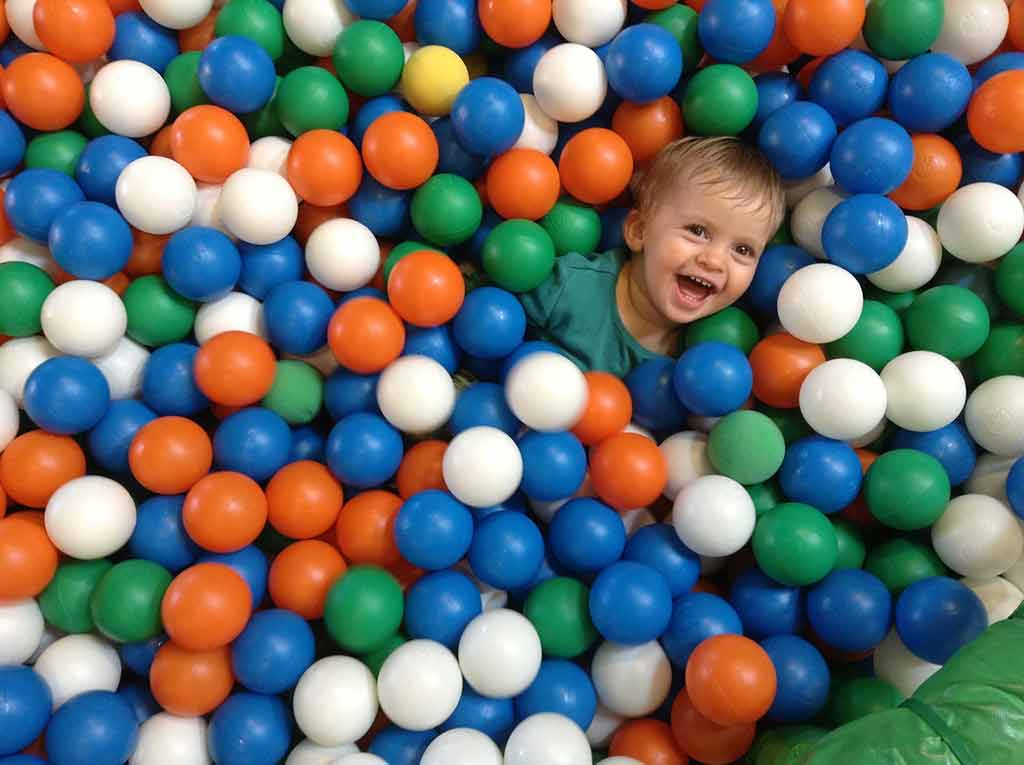 23. Mime Party
People have always had a fascination with mimes! And kids are no different! A mime can be an interesting, fun kid's entertainment option for any party.
Kids Meet A Mime
24. Foam Party
A foam party is perfect for a summer kid's party when it is hot and sunny outside. You can hire a professional foam cannon or you can make one yourself! If you have tried to DIY your own foam machine, let us know in the comments section below.
DIY Foam Machine
25. Balloon Modeller
Kids and balloons. Need we say more?
Balloon Twisting For Kids
Conclusion
When looking for awesome kid's entertainment for parties, think about what your kids love and what would make their day extra special and exciting! There are so many options to suit all tastes and budgets. We would love to know, have you tried any of these kid's party entertainment ideas? Are there any that we have missed? Let us know in the comments section below!